Monday, June 22, 2009
We made a seaweed house.  One of the fish in the book made their house out of seaweed.
Play-doe fun with fish and scissors.
I came up with this one on my own.  I printed out a map of The Gulf of Mexico and had Caden glue fish pictures in the water.
Coloring the water on the map.
We even had a little Mommy School on vacation!  He kept asking me for some activities so I brought some just in case.  Sure enough he did all of them.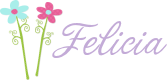 Posted by

Felicia Schindler
at 1:26 PM
0 comments