Thursday, March 19, 2009
We had such a great time at my best friend's kiddoes birthday party.  It was Caden's first time to bowl!!!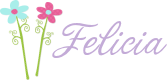 Posted by

Felicia Schindler
at 1:58 PM
0 comments


This is one of everyone's favorites.  I finally have a picture!
Chicken with Chicken Rub and Olive Oil
Chicken with bone and skin
Extra Virgin Olive oil
Chicken Rub Seasoning 
You can cook this on the grill or in the oven.  It is more crispier on the grill than the oven.  
Heat grill on the low setting.  Place chicken on any pan.  Sprinkle desired amount of Chicken Rub Seasoning on chicken, then drizzle Extra Virgin Olive oil over chicken.  Flip chicken and do the same to the other side.  Place chicken meat side down and cook for 20 min. flip and coo for another 20 min.  Chicken Breast take longer...I think about 30 min. on each side.  
Zucchini or Yellow Squash

Extra Virgin Olive Oil
Kosher Salt
Put about 1 tablespoon of olive oil in the pan.  Heat skillet on medium heat.  While skillet is heating wash and peal zucchini.  Slice zucchini and place in pan, sprinkle salt and cook until brown I think about 20 min.  
Extra Virgin Olive oil
Kosher Salt
Tonies Creole
Turn oven on at 400 degrees.  Wash, peel, and cut potatoes.  Drizzle olive oil in a pan, place potatoes in pan and then drizzle more olive oil over potatoes.  Sprinkle very little salt and then sprinkle desired amount of Tonies creole.  Cook for about 30 min.  The longer you cook them the crispier they will get.
Caden hasn't been eating much vegetables lately so after I cooked the Zucchini I put it in a food processor just until it was cut in small pieces and I put it in his mac and cheese and he ate all of it.  I was so excited!!!  Usually if he sees anything green anywhere he will take it out.  This time he couldn't see it as much!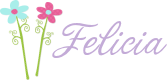 Posted by

Felicia Schindler
at 1:35 PM
0 comments